About Diane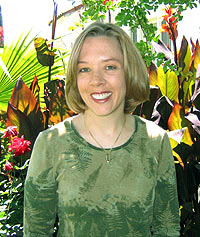 Diane Dawson, or Diane West as she is known in the birth community, has supported families in the Greater LA area through pregnancy, childbirth and early parenting since 1999. She completed a three year program through the National Midwifery Institute in Vermont, a program approved by the California Medical Board. She trained at the Hollywood Birth Center where she also worked as staff midwife after receiving her license from the Medical Board in July 2004.
Diane is based in Pasadena and attends homebirths with Sue Wolcott. Together, they cover clients from Burbank to Glendora and surrounding areas.
Diane's unique gifts lie in her ability to be a gentle, unobtrusive presence in women's lives, while leaving them with the knowledge and skills they need to have the confidence in their own abilities as parents. Whether you are dealing with postpartum depression, breastfeeding troubles, adjusting to parenthood and pregnancy, welcoming twins or dealing with colic and reflux - Diane has the experience and skills to assist you.
What was Diane doing before 1999?
Diane grew up in Johannesburg, South Africa. She is the oldest of 5 children and feels as if she has been surrounded by babies and pregnant women most of her life. She knew by the age of 10 that she wanted to be a midwife, and began volunteering at an adoption home in her teens, assisting in the newborn nursery and supporting some of the young mothers during their labor and birth.
After completing an Arts degree she moved to England where she worked for several years as a "maternity nurse." In England, this term describes women who live with families for the first few weeks or months after a new baby is born. Diane worked for over a dozen families, caring for babies 24 hours a day, teaching newborn care and providing breastfeeding support. Diane learned something valuable during this time - the mothers who had the hardest time after the birth - experiencing the greatest postpartum depression and struggling most with breastfeeding and mothering - were the mothers who'd had the hardest births. Diane decided she needed to return to her dream of becoming a midwife as she realized she could help families more if she could help them from the beginning.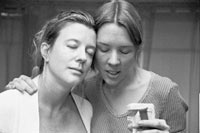 When she moved to North America, Diane first heard the word "Doula" and immediately began her training as a Birth Doula to add to her postpartum skills. She worked professionally as a Doula for many years, before beginning her midwifery studies. The experiences she gained by working so intimately with families as a doula have been invaluable in helping her to understand the needs of parents as they prepare to welcome a new baby - whether it is their 1st baby or their 7th!