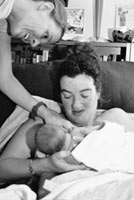 Services Offered and Pricing:
Insurance
Most PPO Insurance plans will reimburse for a homebirth at out-of-network rates. A deposit against insurance payment is due in full by 37 weeks of pregnancy and a superbill is prepared for you to submit to your insurance company after the birth.
Payment plans are available for cash-pay clients and credit cards are accepted.

Full Midwifery Care for a Home Birth - Around $4000
Full Prenatal Care
Referrals for ultrasound, genetic testing
Referrals for childbirth preparation classes
24/7 On Call availability throughout pregnancy and the first 3 months after the baby's birth.
Attendance at your labor with 2 skilled assistants.
The option of labor and birth in water
Immediate postpartum care after the birth, including a newborn exam and breastfeeding assistance
3 follow up visits within the first 2 weeks, including a check up 24 hours after your baby's birth.
A six week check up for you and the baby
Additional Services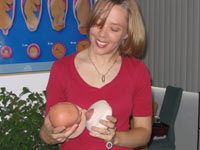 Preconception Counseling
$150
1 hour
Prenatal Care/consultations for women planning a hospital birth
$150
1 hour
Hospital Birth Package:

2 prenatal consultations
Monitrice during labor at home
Labor support at the hospital with a trained doula
2 home visits - well baby check, breastfeeding support.

$2000
Private Childbirth Class
$200
1 ½ - 2 hours
Private Breastfeeding Class
$200
1 ½ - 2 hours
Private Infant Care Class
$200
1 ½ - 2 hours
Breastfeeding Consultations
$200
2 hours
Follow up Consultations
$75
45 min
Annual Pap Smears
$150
1 ½ hours